Konza Digital Skills Laboratory Official Launch by Hon. Eliud O. Owalo, Cabinet Secretary
Image
Maseno University, Konza Digital Skills Laboratory Official Launch by Hon. Eliud O. Owalo, Cabinet Secretary, Ministry of Information Communication and Digital Economy
---
Watch Speech by Hon. Eliud O. Owalo, Cabinet Secretary, Ministry of Information Communication and Digital Economy as he Launches the Maseno University, Konza Digital Skills Laboratory.
---
Image
Image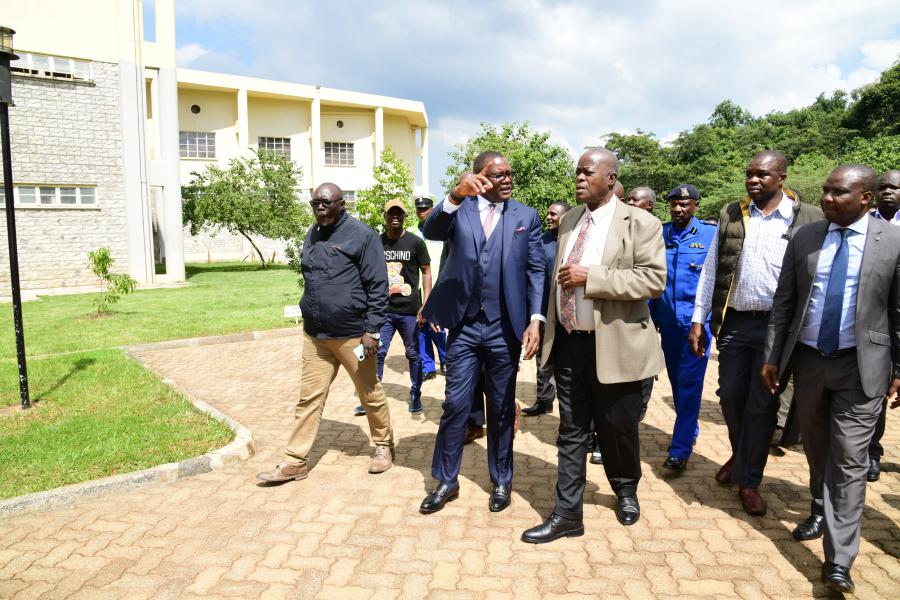 Image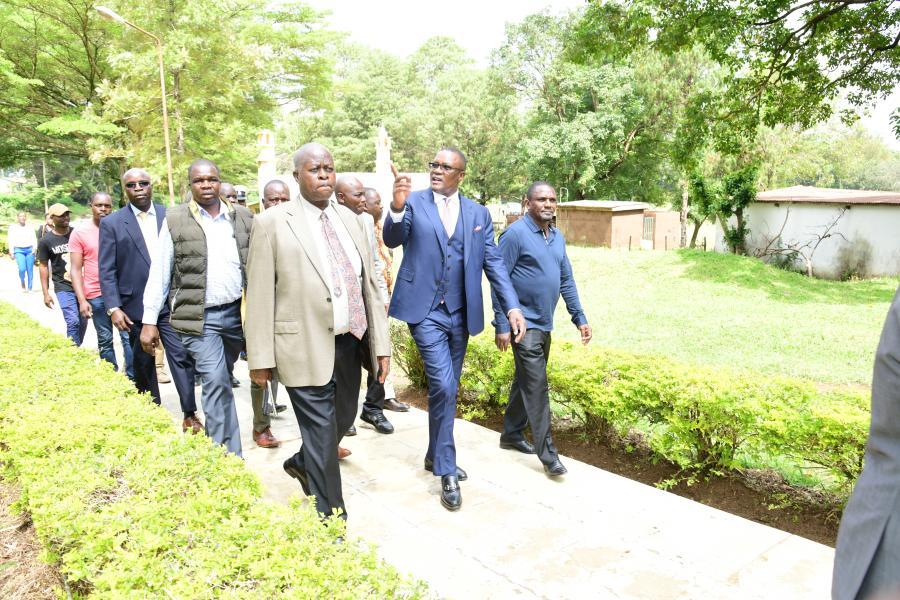 Image
Image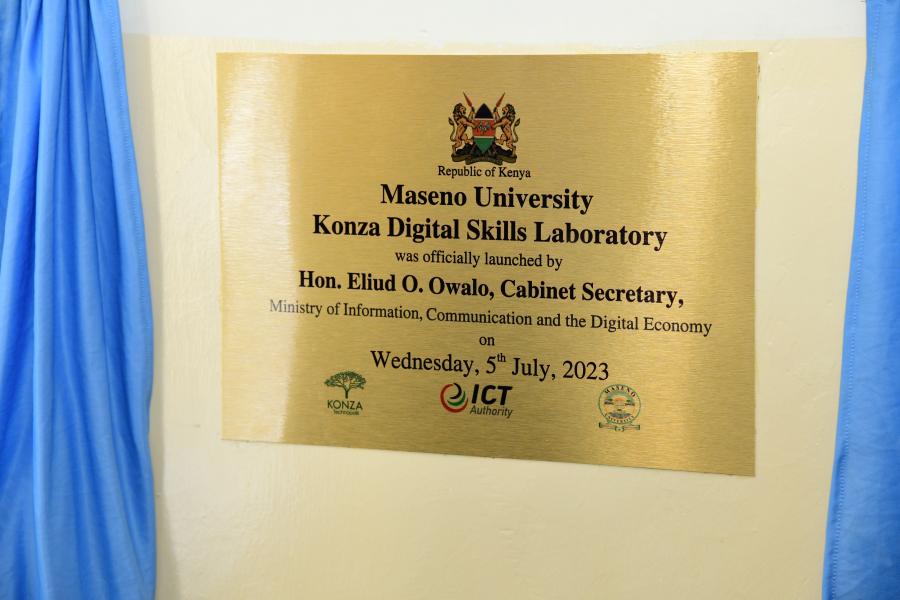 Image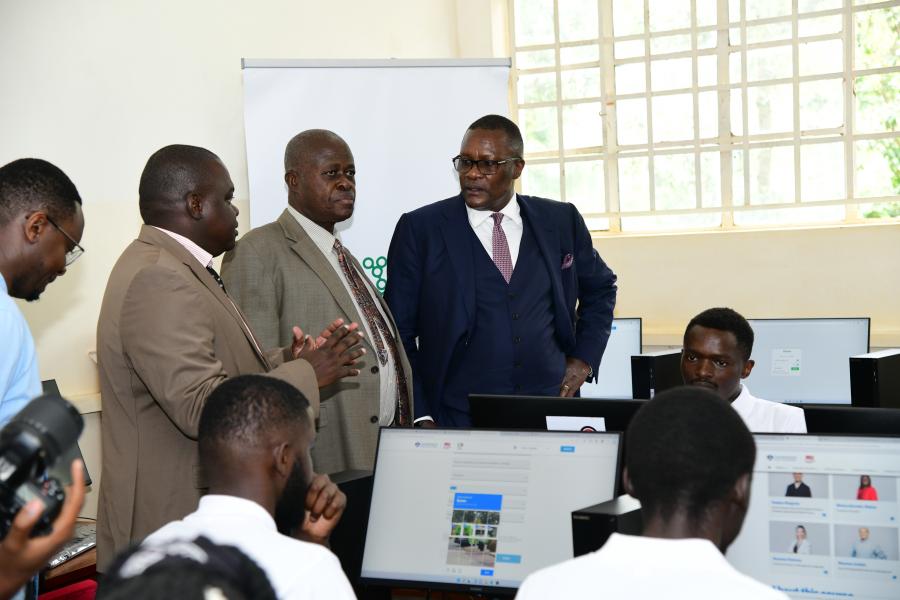 Image
The Ministry of Information and Digital Economy Cabinet Secretary Hon. Eliud Owalo on Wednesday 5th July 2023 launched an ultra-modern Digital Laboratory at Maseno University. The project is sponsored by Konza city under the "Jitume Opportunities programme" is aimed at helping the youth learn digital skills, open up more business opportunities through e-commerce and boost research. The digital laboratory at Maseno University was equipped with 100 modern computers and will accommodate 100 students per session.
---
Owalo said the digital programme will benefit students across Maseno University. With formal employment becoming a challenge, the programme aims at widening opportunities for students in accessing the job market. The Ministry has also collaborated with various job aggregators to assist in sourcing employment opportunities for the youth. This partnership ensures that job prospects are accessible to the young individuals visiting the Jitume Centers.
---
Image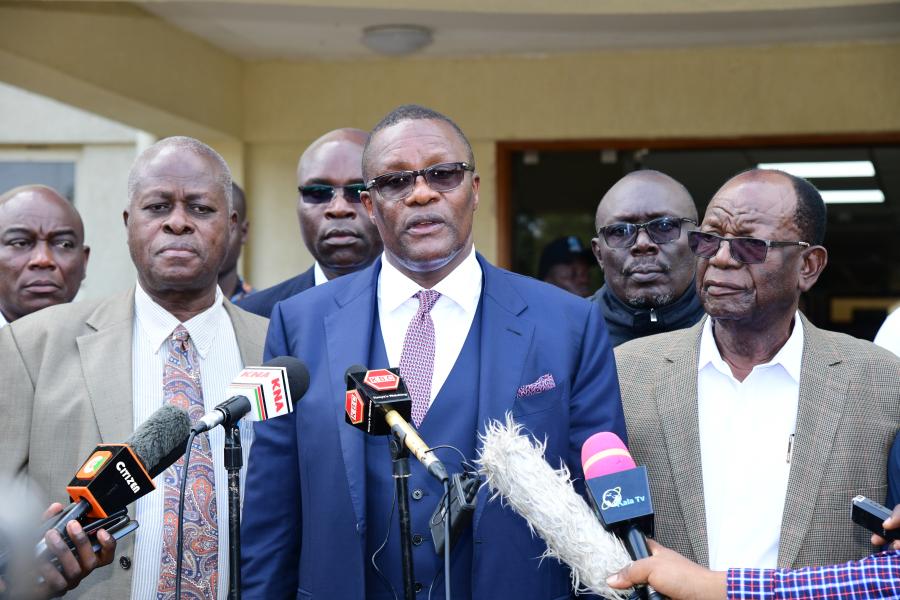 He said the project which is under the Jitume kazi and Jitume class initiatives was launched by President William Ruto in a bid to address the surging issue of youth unemployment.
"As the world transforms to digital white collar jobs have become scarce, that is why our President moved very fast to launch this initiative so that our youths can get opportunities to work online in the digital space," Owalo said. He added that his Ministry will work closely  Maseno University to ensuring that it gets the required support. 
---
The cabinet secretary was received and hosted by Maseno University Vice-Chancellor Prof. Julius Nyabundi, Maseno,  University's Chair of Council, Prof. Ongati and other Maseno University staff and students.
 
Image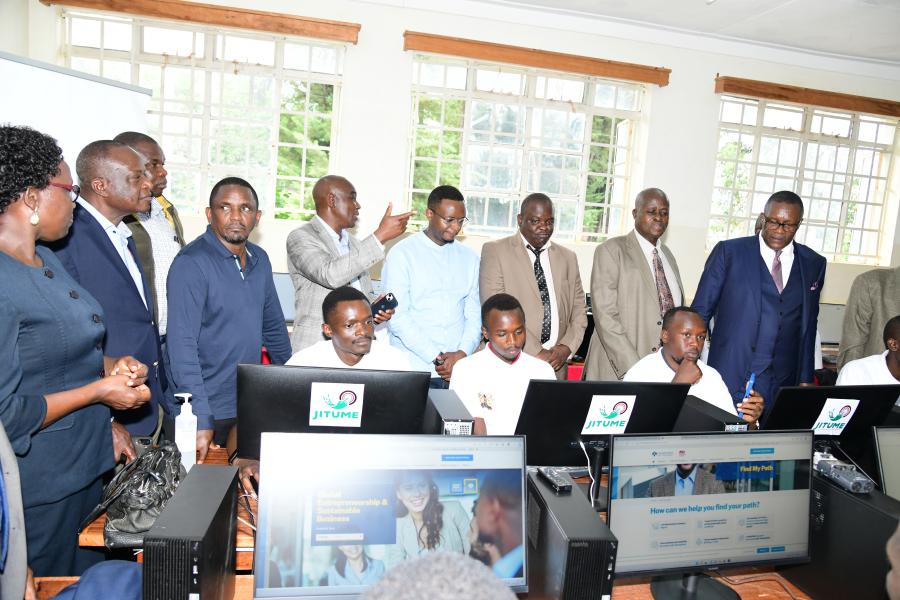 Image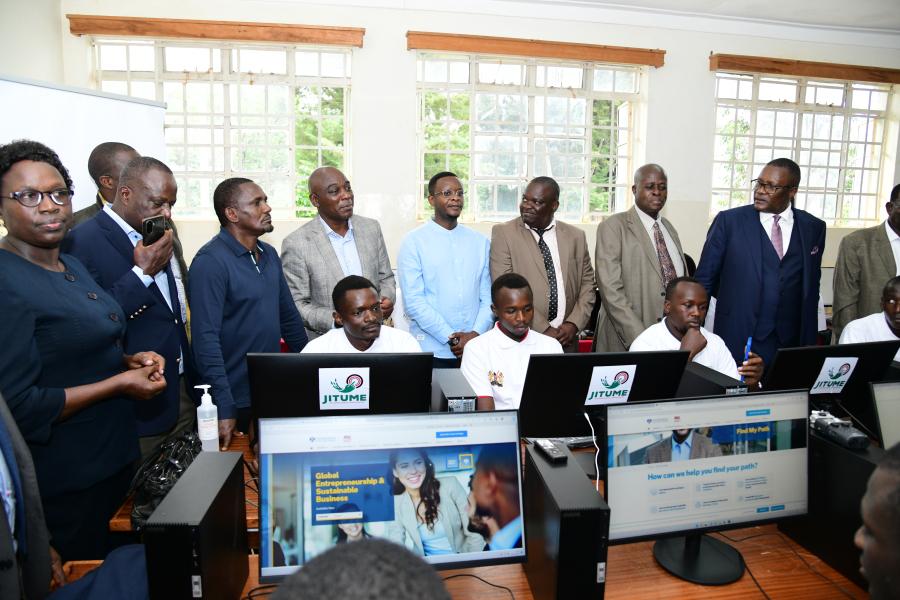 Image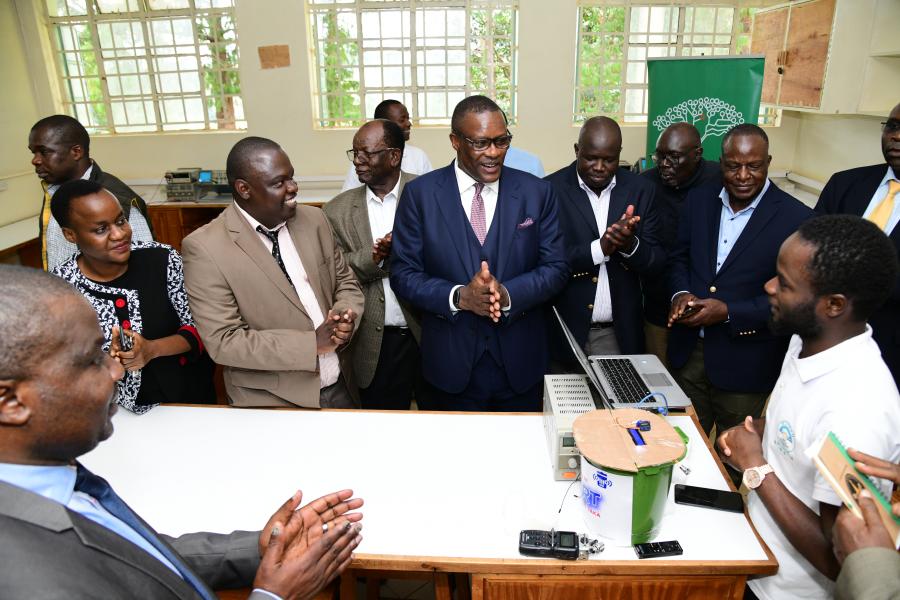 Image
Image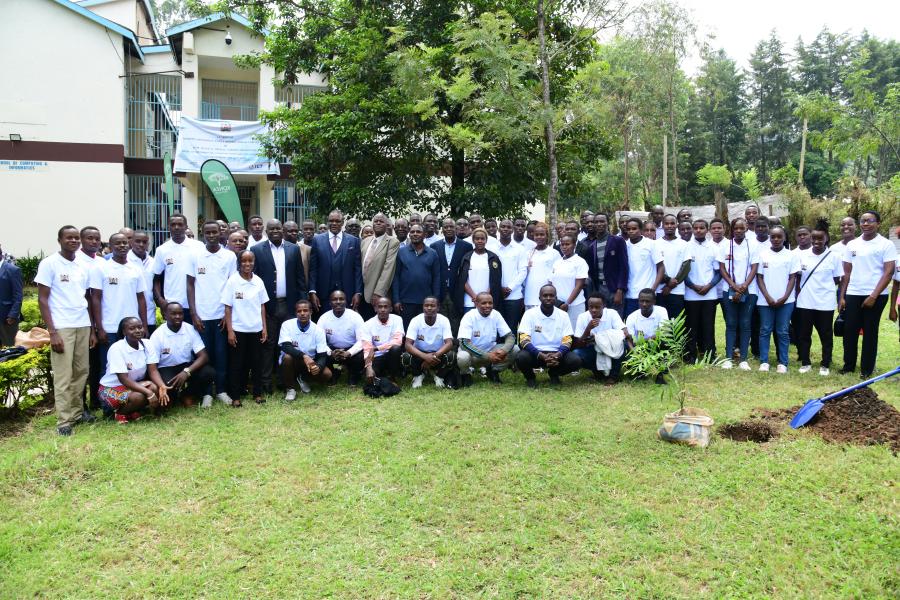 Image